Last updated 20 April 2005
London Marathon 17 April 2005
First lot of photos... at the finish area by Steve Hollingdale
Second lot of photos... views & spectators by Mike Peel
Third lot of photos... by Mark Peel & Roy Green
Fifth lot of photos... by Peter Lovell
Sixth lot of photos... Wednesday Night Marathon Supper
All these photos from Roy Watkins
Thank you all for your help especially John Lovegrove and his team from Basingstoke, John McKay from Orpington Road Runners, Nicky Short, Blackheath Hospital, Anne from Crawley, Carole from Harrow, Amy Schick, Peggy Knight and others from the Moon Walk Team.
Lots of help from the B&B members and special thanks to young Tom Leeson and the young ones from Norman Park. And one old one who was at work all night then came and worked all day - Bill Wheeler.
Not enough room to mention everyone! We are very lucky to have a great team... thanks again.
Roy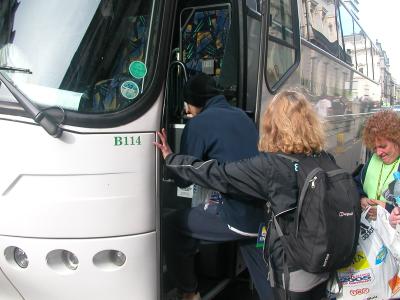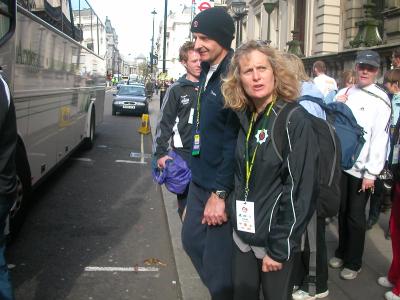 First lot of photos... at the finish area by Steve Hollingdale
Second lot of photos... views & spectators by Mike Peel
Third lot of photos... by Mark Peel & Roy Green
Fifth lot of photos... by Peter Lovell
Sixth lot of photos... Wednesday Night Marathon Supper