6-06-21 - 27-03-21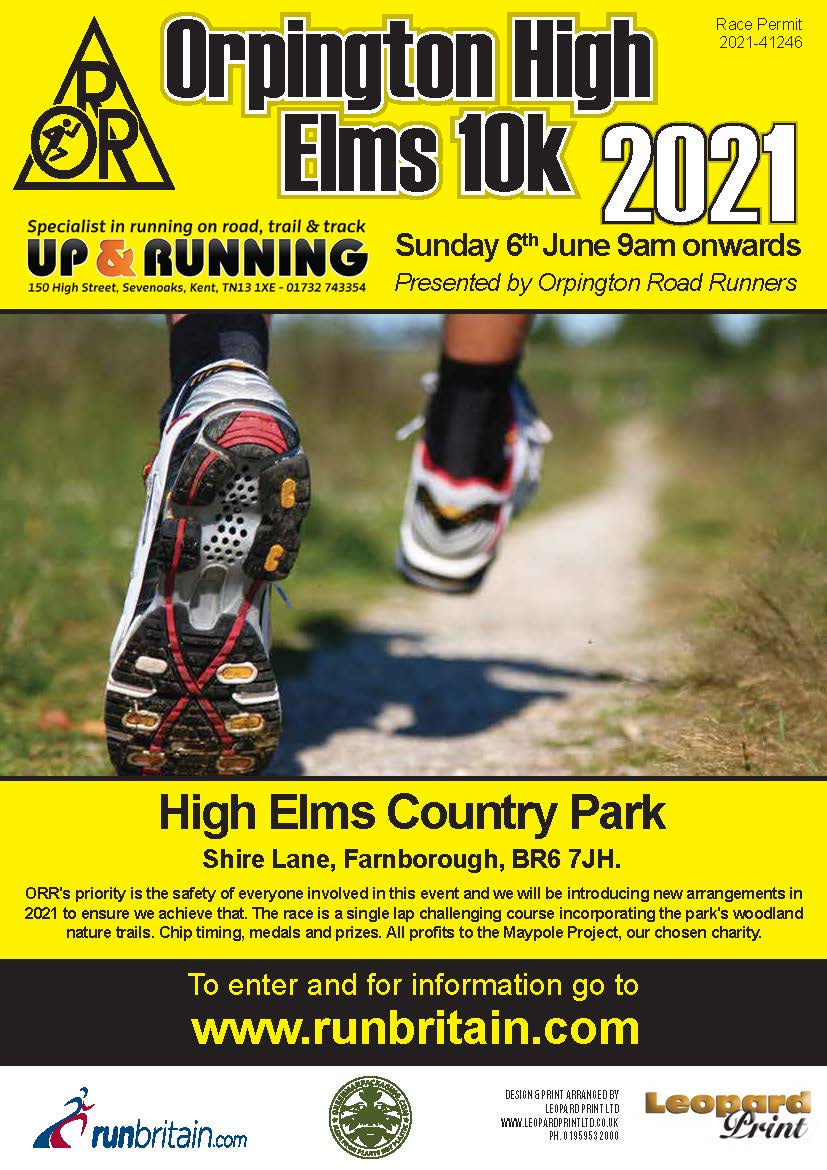 All of us at Orpington Road Runners hope that you, your club members and their loved ones are remaining well. We know that the comradeship of the running community as well as the physical and mental health benefits of running have been important to our club's members during the past year.
We wanted to let local clubs and groups know that we are proceeding with the High Elms 10k race on 6th June. Our overriding priority in our planning has been the safety of everyone who will be involved or could be affected and we are confident that the significant changes we have introduced will enable us to host a safe event which will still have the high standards of administration, support and care for runners we have achieved in previous years'.
We look forward to welcoming you to the beautiful High Elms park in a few months'.