---
3 July 2022 - Bewl 15, Bewl Water
Thanks to Steve Pairman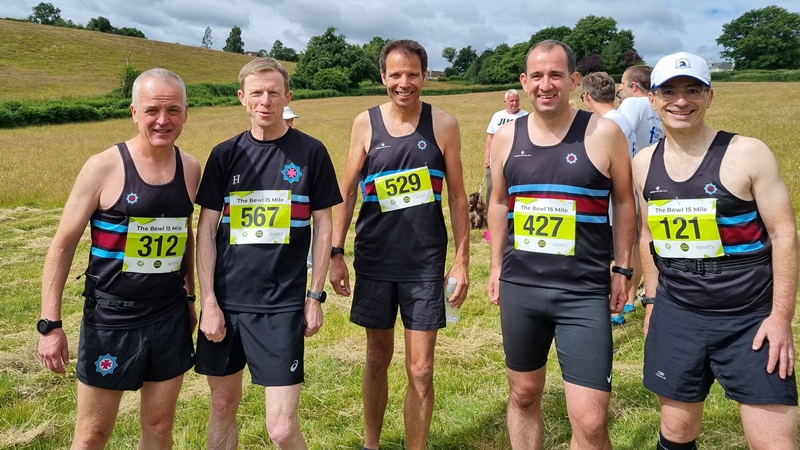 | | | | | | | | | |
| --- | --- | --- | --- | --- | --- | --- | --- | --- |
| Pos | Gun Time | Chip Time | Athlete | SurName | Team | Category | CatPos | GenPos |
| 12 | 01:46:42 | 01:46:39 | Tony | Crowder | Blackheath & Bromley Harriers AC | Male Vet 50 | 1 | 12 |
| 43 | 01:56:40 | 01:56:36 | steve | evenden | Blackheath & Bromley Harriers AC | Male Vet 45 | 8 | 41 |
| 74 | 02:02:44 | 02:02:31 | Steven | Pairman | Blackheath & Bromley Harriers AC | Male Vet 60 | 5 | 68 |
| 78 | 02:04:19 | 02:04:08 | William | Brindley | Blackheath & Bromley Harriers AC | Male Vet 45 | 13 | 71 |
| 82 | 02:05:05 | 02:04:53 | Matt | Bullen | Blackheath & Bromley Harriers AC | Male Vet 55 | 8 | 75 |

---
12 March 2022 - BMAF Championships, Somerhill Park, Tonbridge
Steve Pairman reports:
A very successful event for BBHAC at yesterdays BMAF Championships! Andrea Clement won the Women's event and has already featured in Athletics Weekly
Wins for Andrea Clement and Ed Chuck at BMAF Cross-Country Championships - see AW (athleticsweekly.com)
Overall medal tally:
Gold
Andrea Clement (W35)
W45 Team (Ashley Pearson, Carole Coulon, Jennie Butler)
Silver
Carole (W45 race)
Maxine McInulty (W40)
Team Bronzes:
M35 - Micah Evans, Gareth Evans, Blair Wilson
M45 - Alex Gibbins, Luca Ercolani, Steve Hough
Photos from Steve Pairman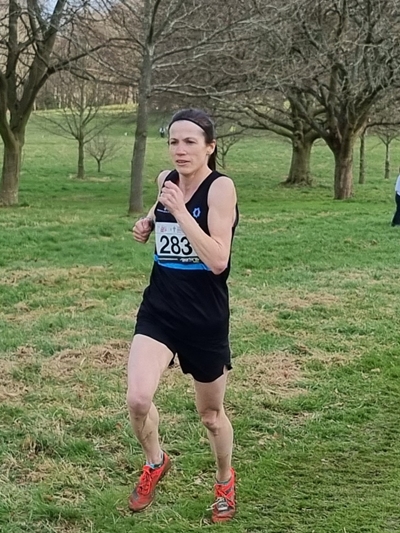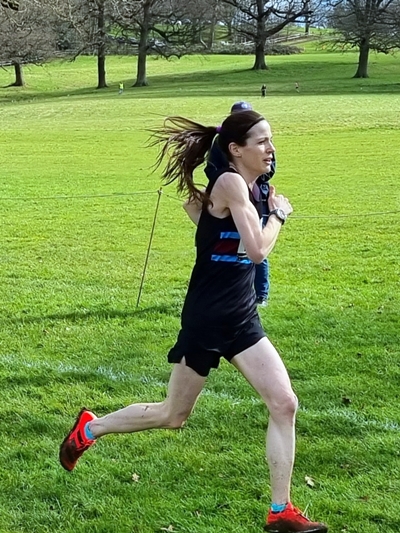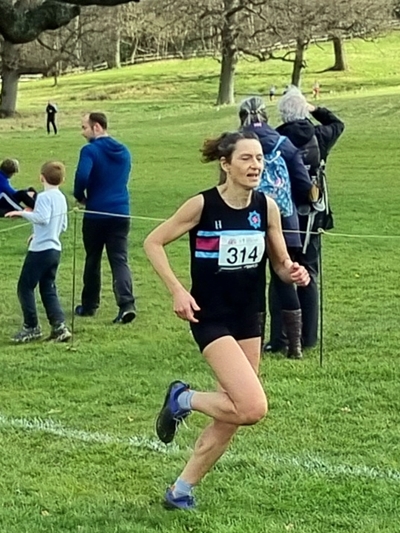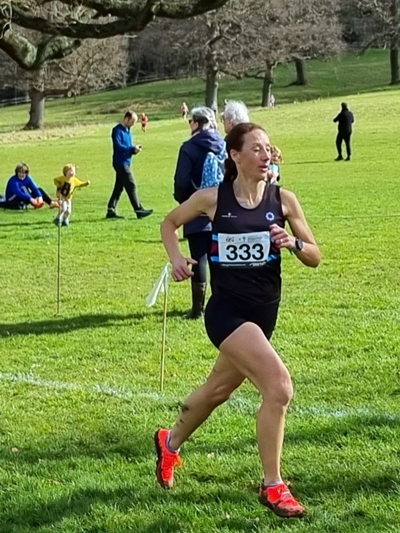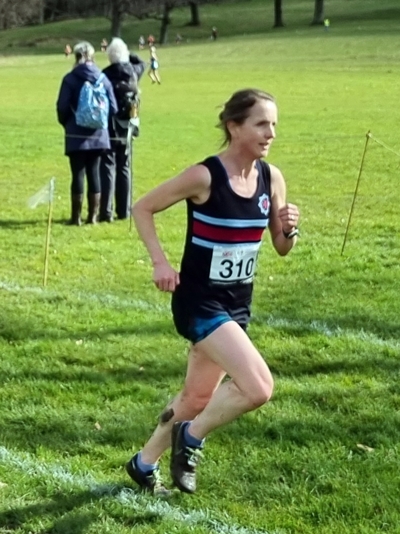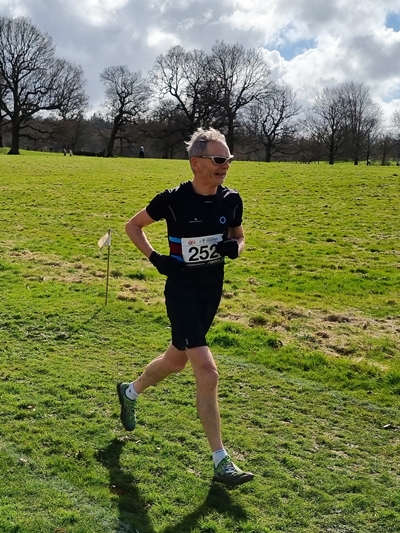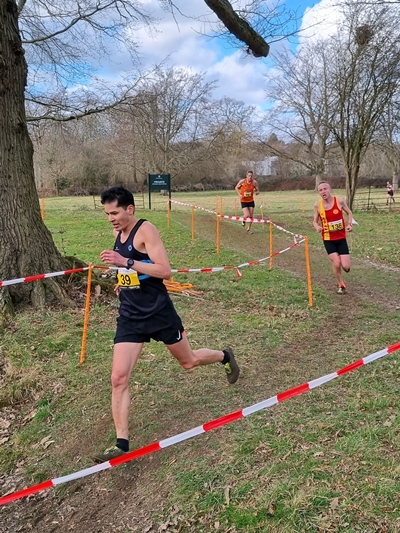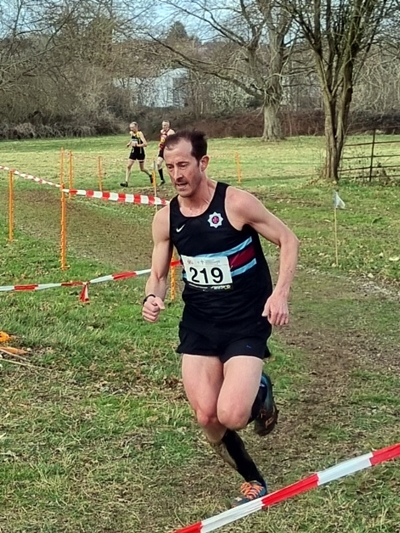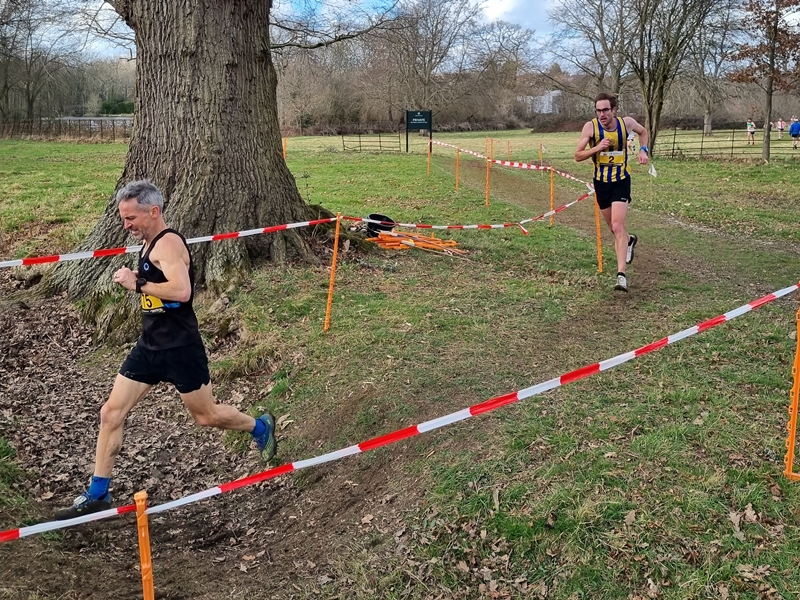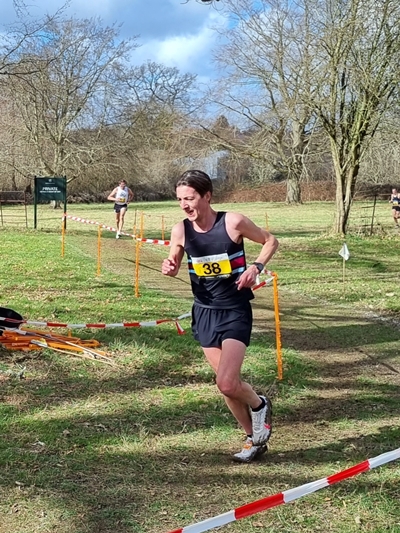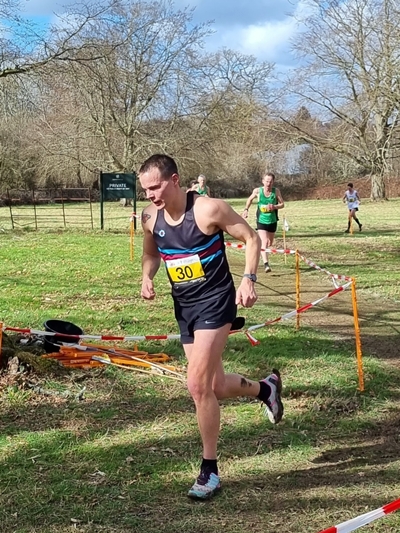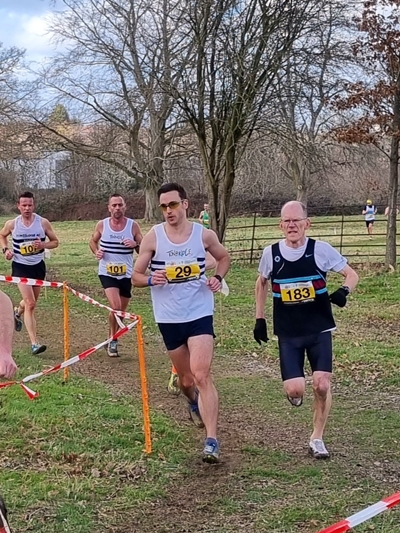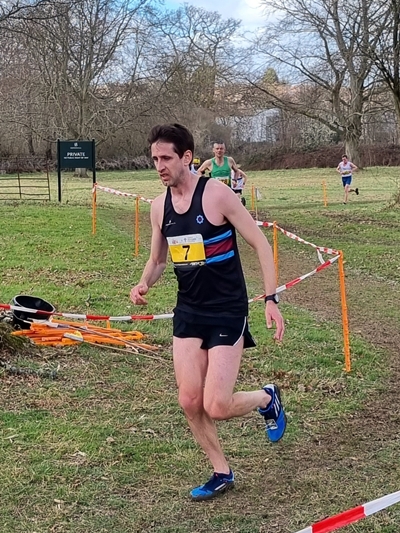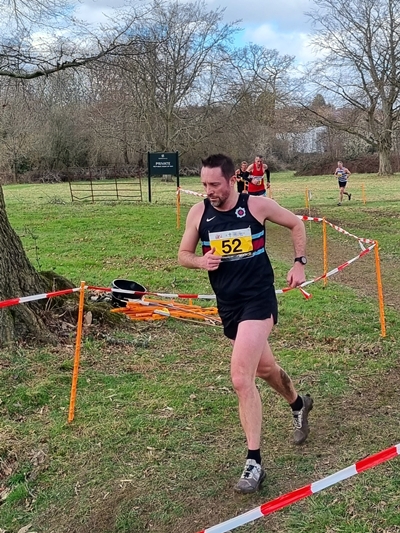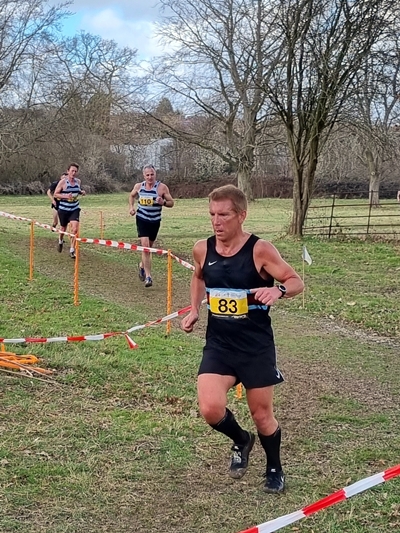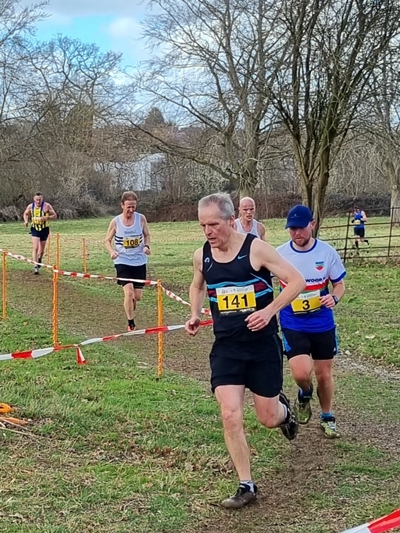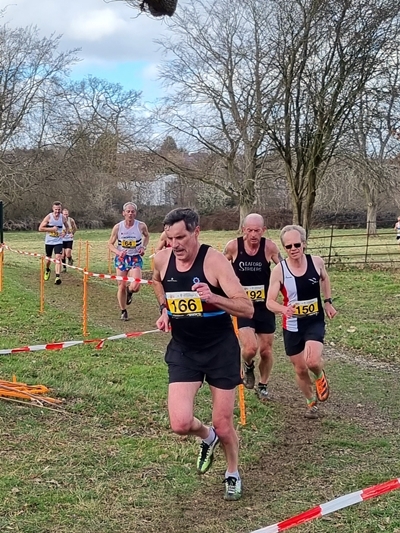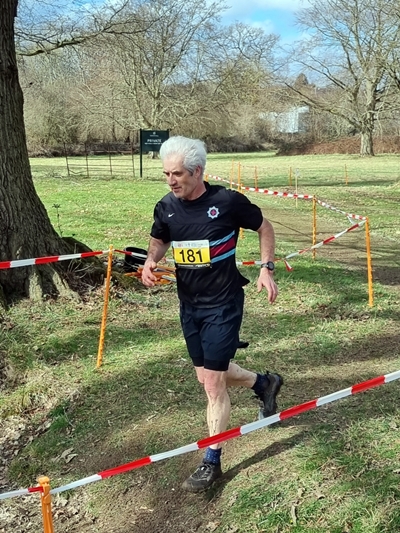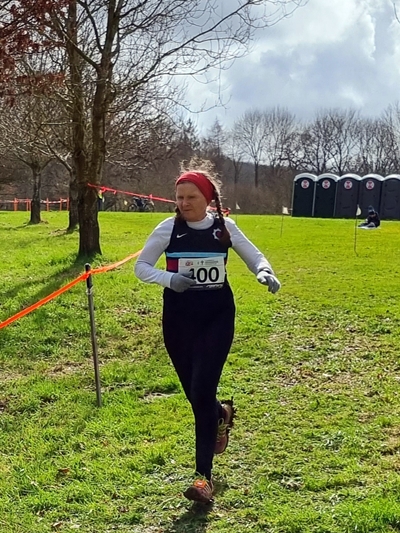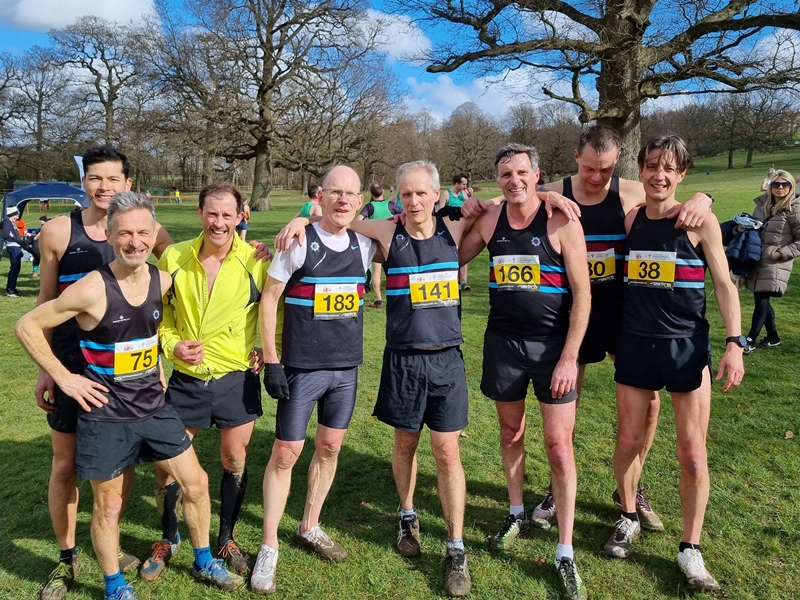 ---
6 February 2022 - SWVAC XC Champs at Sidford on 6 February 2022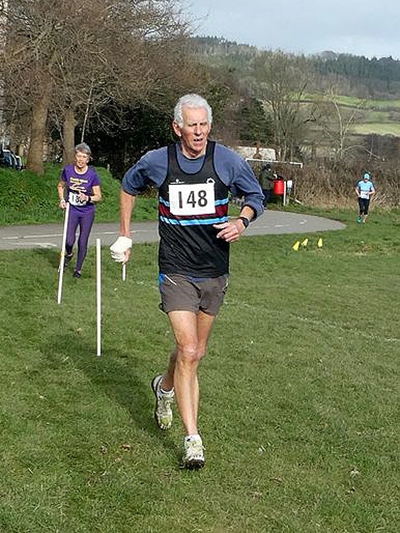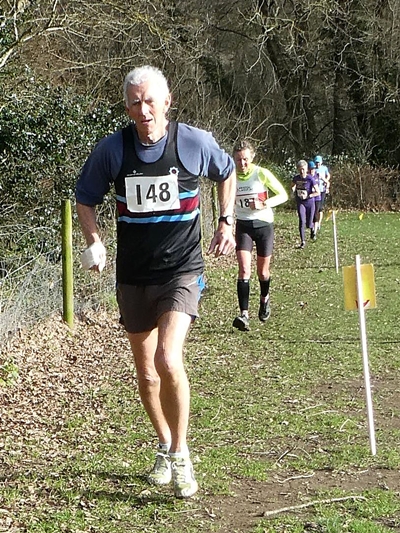 A couple of photos from Chris Woodcock of Pete Hamilton who finished in 30th place

---
8 January 2022 - KCAA Cross-Country Championships - Brands Hatch
Full results here...
So on Saturday we found out who the truly mad club members are as they turned up in what can only be described as biblical conditions. With a strong debate about what was worst the wind, the rain, the cold or the mud.
A huge thank you to those who turned up to put up and take down the tent. This is something that is always appreciated by the team but even more so on a day that.
Full results are attached but in summary we were able to secure 4th in both the 6th and 12 to score.
First home and continuing to show great form in his debut season Micah Evans in 23rd. He was closely followed up by Alex Gibbins in 30th who put in a strong finish to ensure he put experience over youth finishing 2 seconds in front of Tom Desborough 60 years his junior.
Roger Vilardell came in not to long after this in 37th with Dan Kennedy working hard to stay on his heels in 40th. Graeme Lugar decided to leave his bike at home this year and clearly benefited round out the 6 to score in 46th.
All the training was also paying off for Darren Corneille coming home in 55th. Simon Harris was next in 90th place with Gregory Firth not far behind in 97th. Roger Beswick managed to recover from some early race struggles to make his way through the field in to 137th leading a cluster of B&B athletes with Jason Meers in 138th and Blair Wilson in 142nd .
Chris Tuck then just about finished the death march in 150th followed up by Rich Byford in 172nd both asking why they didn't have something better to do on a Saturday afternoon.
Again well done to all who made the effort and thanks again to all supporters and support staff.
Up the Heath!
Dan, Chris and Ross

---
18 December 2021 - South of Thames Champs - Beckenham Place Park
Firstly congratulations to everyone who toed the line for the South Of The Thames XC Championships on the Saturday just gone in Beckenham Place Park. Our total of 7 finishers was our highest for many years and ensured that we got a 6 to score, who are hopefully due a high finish in the team category. The results are still being finalised but the finishing positions were confirmed with the tokens given out at the end of the race, although there was no need to clarify any finishing position for Ross Braden as he comfortably charged to 2nd despite being deep into marathon training for Seville. Micah Evans backed him in 18th to (provisionally) claim the V40 age group medal- something that's he developing a fine habit of achieving. Dan Kennedy was next home in a solid 26th place for his best finish at the event, Luca Ercolani backed him up in a strong 50th place, and Darren Corneille survived a brave initial challenge to Micah for the V40 crown to follow on in 57th. David Adams flew past several opponents in the finishing straight for an impressive 65th place to complete the 6 to score, and Steve Hough put his training camp in Lanzarote to good use to bookend the team in 103rd out of 187 male competitors.
Merry Christmas!
Up the Heath!
Dan, Chris and Ross

---
20 November 2021 - London Cross-Country Championships, Parliament Hill
On Saturday a slightly smaller group than planned headed to the spiritual home of Cross Country running to perform some reconnaissance for the National XC which will be taking place at the same venue. Parliament Hill, Hampstead Heath.
By Parliament hills usual standards it was practically firm under foot and almost a summers day alas the hills don't get any shorter.
After seeing some impressive results from the senior women's team the men took to the hill for 4 laps over 10k with 432 other runners.
First home and having a very strong debut season Micah Evans in 51st and most importantly a place ahead of former B&B member Danny Brewer. Able to see them but not quite catch them Dan Kennedy followed up in 61st.
Darren Corneille then continues to improve as the season progresses following up in 158th.
Blair Wilson then backed up and finished off the four to score in 223rd. Made even more impressive by the fact he only arrived 3 mins before the start time.
Declaring his continuing love for Parliament hill in 265th was Chris Tuck.
Then completing the team was Tim Ayers in 281st.
A great effort by all and we managed to secure 15th our of 31 complete teams and in front of all mob match rivals Ranelagh, SLH and Orion.
A good day out made even more enjoyable by the trip to the pub after to watch England beat South Africa.
Up the Heath!
Dan, Chris and Ross

---
6 November 2021 - National Cross-Country Relays, Mansfield
Well done to everyone who raced at the National XC Relays at Mansfield this Saturday just gone. Our 4 man team competed commendably on a fast and firm course that only let itself down due to the wind. It was a furious start on the first leg, but that didn't put Charlie Davis off as he put the team in an impressive 32nd place in the most competitive leg of the day. Angus Harrington then stepped into the breach for his debut senior XC Relay run to keep the team in the top 40 despite his speciality as an 800m man. Dan Kennedy could not maintain the position, but fought hard to leave the team 45th going into the glory leg; this honour went to Darren Corneille as he bravely put his calf injury to the back of his mind to bring the club home in 60th place- comfortably inside the top half of complete teams. This was an important marker to lay down as we look to compete in future national events.
Full results can be found here: https://www.englishcrosscountry.co.uk/category/relays/results-relays/
Up the Heath!
Dan, Chris and Ross

---
23 October 2021 - Beachy Head Marathon - Eastbourne
6 Ben Cockburn SM 3:07:21
117 Matt Bullen V50 3:54:22