The Brickwood Pewter and the Orion Mob match
Those who lined up for the 40th running of the Club 10,000m Championship at Norman Park on 27 May 2009, this year might well reflect on the thumping loss handed out to BBHAC by Orion Harriers in the mob match earlier in the year. In remembering the Orion mob match they might be surprised to learn that they would be delving back into the origins of the Brickwood Pewter and the embarrassment of an Epping Forrest defeat by Orion Harriers.

The 10,000m championship was first run in 1970 in the first season of the metrication of the track championships for the club. Nick Mandeville was a worthy winner on the cinders of Ladywell track in a time that has not been bettered since 1989. The 40 winners (there was a dead heat in 1979) in the 39 years up to 2008 are all recorded on the pewter although it was not the practice to engrave the winning times until 1993.
In the context of not having lost to Orion Harriers for 34 years, back in December 1973 the Gazette (586,76,8) reports: There was only one way that this race could ever become news - if Blackheath lost. This race was news. Scoring 17 a-side Orion ran out winners by 295 points to 300 points, despite Blackheath providing the winner of the race in Mick Hamlin, who was later coach to Mark Steinle over several years. Tony Oldfield, the President at the time had to live with the ignominy that he was 'the President who had lost to Orion', the Gazette correspondent further remarked that … this result will be remembered much longer …than winning the Whitbread 5 mile Road Race . How times have changed! This year Orion, winners in each match from 2001, continued in their winning ways easily seeing off the challenge of Blackheath & Bromley HAC and our President, Tim Soutar, now joins Tony Oldfield and many other PP's in shame.
On that fateful day 8 December 1973, the Blackheath team of Ian Wilson, Chris Haines, Peter Horwood and Chris Woodcock travelled to Portsmouth to run in what was then the Whitbread 5. A flat, 3 lap 5 mile road race near to Alexandra Park. A home course for Peter Horwood, who was then in the Royal Navy, and also for Chris Haines, who is really a country boy up from Hampshire. Despite Cambridge Harriers having two runners in the first four, Blackheath ran out winners of the 3-to-score team race by four points, with Ian Wilson leading the team home in 6th place in 25:33, Chris Haines all of 6 seconds behind in 10th place and Peter Horwood a further second down in 11th place. In those days it was a great win for Blackheath. The prize for the winning team was the Brickwood Pewter (Brickwood's Portsmouth brewery had been taken over by Whitbread).
The eagle eyed-reader will have noticed that this all happened in 1973 but that the Club 10,000m Championship was instituted in 1970. Shamed by the ignominy of a mob match defeat by Orion on the same day, our miscreant runners in Portsmouth had no hesitation in designating the Pewter as a worthy trophy for the 10,000m Championship. It was retrospectively awarded to the winners of the 1970-73 races and engraved accordingly. The first real holder of the pewter, in 1974, was John Baldwin whose memory of his victory has faded somewhat. The fastest time is that of Jon Wigley, whose 29:28 was run at Norman Park, mostly in lane 2, lapping the entire field. Tim Soutar won the 2009 race perhaps making the ignominy of losing to Orion Harriers in this year's mob match easier to bear
Chris Haines, May 2009
(A version of this article appears in the Winter 2008-9 Gazette, 651, 118, 28-29)
Winners of the Brickwood Pewter

1970

A. Mandeville

31:39.4

1971

C. Woodcock

31:28.0

1972

C. Woodcock

31:04.0

1973

I. Wilson

31:37.9

1974

J. Baldwin

31:11.2

1975

E. Pepper

32:41.4

1976

F. O'Gorman

32:03.0

1977

R. Cliff

32:37.0

1978

P. German

33:36.0

1979

C. Woodcock

32:52.0

M. Athawes

32:52.0

1980

L. Roberts

32:02.0

1981

L. Roberts

31:26.8

1982

J.Wigley

29:28.0

1983

L. Roberts

30:28.0

1984

J. McGee

33:22.0

1985

L. Roberts

30:30.7

1986

P. Barrington-King

33:15.0

1987

G. Arthey

32:05.8

1988

M.A. Colpus

33:16.5

1989

M.A. Colpus

31:13.1

1990

M.N. Farrell

33:22.8

1991

K.W. Pike

32:10.7

1992

T. Cherchuk

33:02.9

1993

M.N. Farrell

34:00.3

1994

R.D. Smith

32:50.7

1995

R.D. Smith

32:17.9

1996

R.D. Smith

32:02.3

1997

R.D. Smith

32:32.0

1998

R.D. Smith

32:32.1

1999

R.D. Smith

32:45.1

2000

R.D. Smith

32:00.3

2001

R.D. Smith

32:11.9

2002

C.D. Keen

35:17.8

2003

P. Cavallo

36:12.6

2004

J. Thorpe

34:23.6

2005

J. Thorpe

33:55.0

2006

P.R. Tucker

34:37.9

2007

N. Humphreys

35:33.2

2008

J. Thorpe

34:11.2

2009

T. Soutar

35:44.3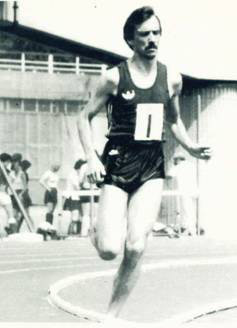 Jon Wigley running at Crystal Palace in 1982